Karya Kares in association with Bridging Gaps TX is providing free water safety and swimming classes for children, ages 3 – 12 years old at selected KPM Property Management apartments. This exciting collaboration is preparing our residents for life saving skills as well as the ability to enjoy their summer vacations with minimal risk.
Don't forget to sign up for our professional swimming lessons at one of our select properties!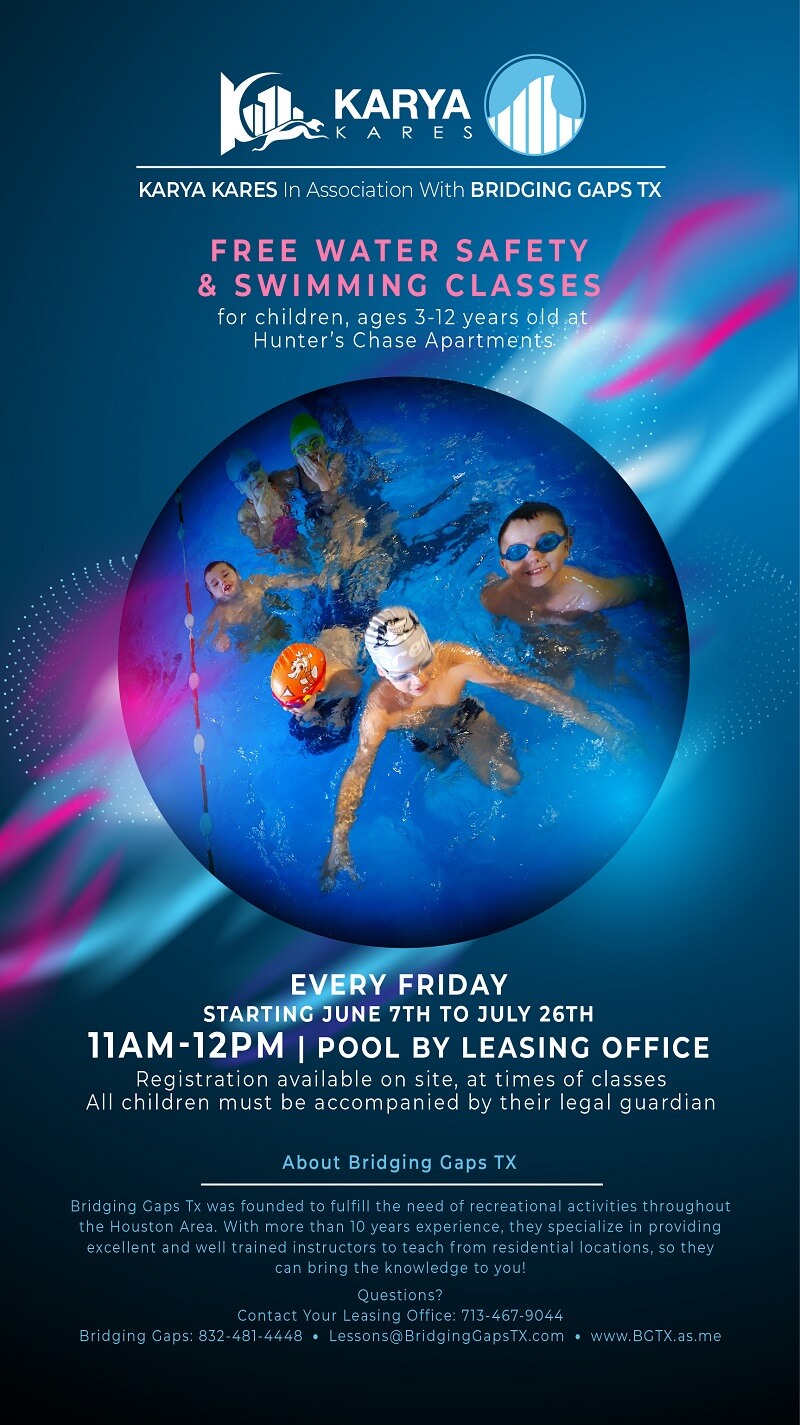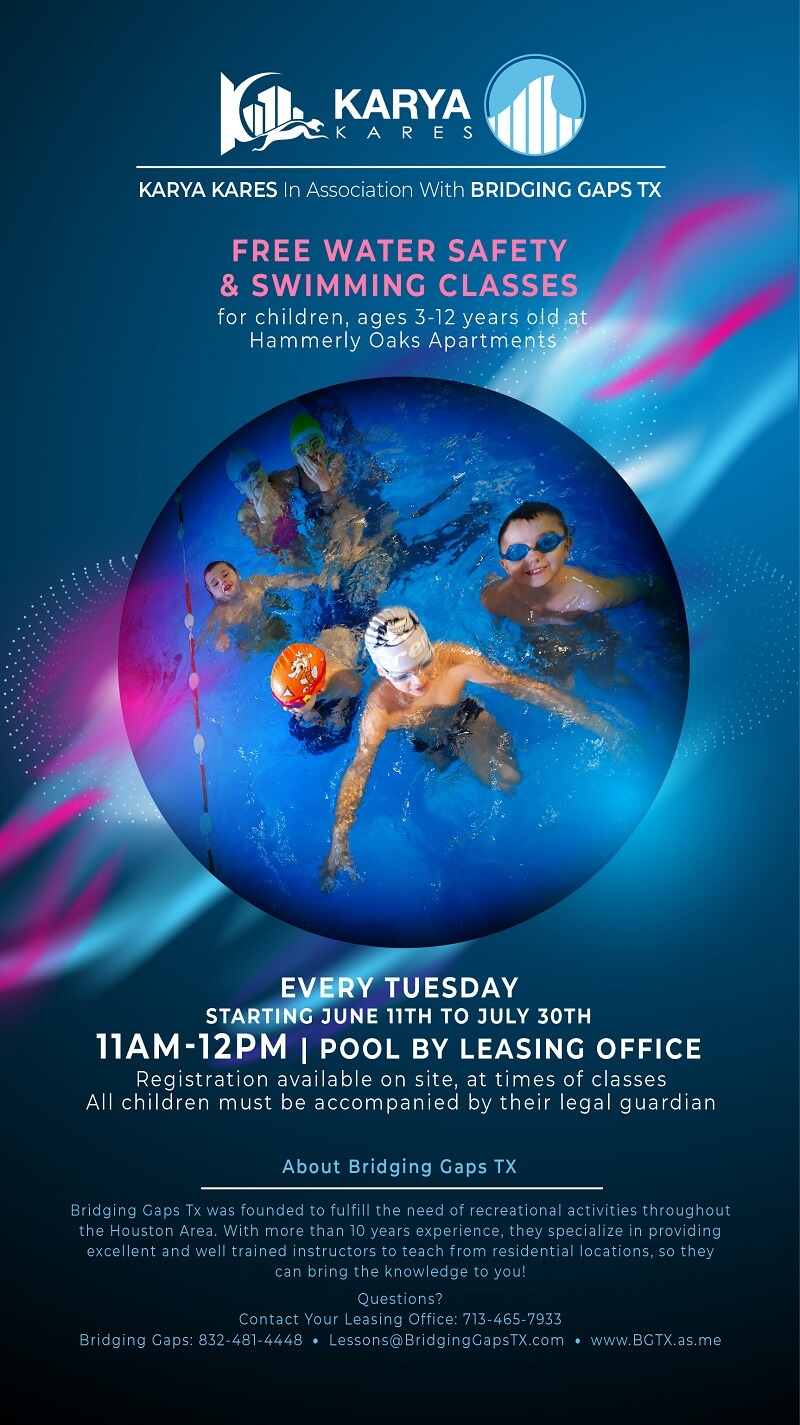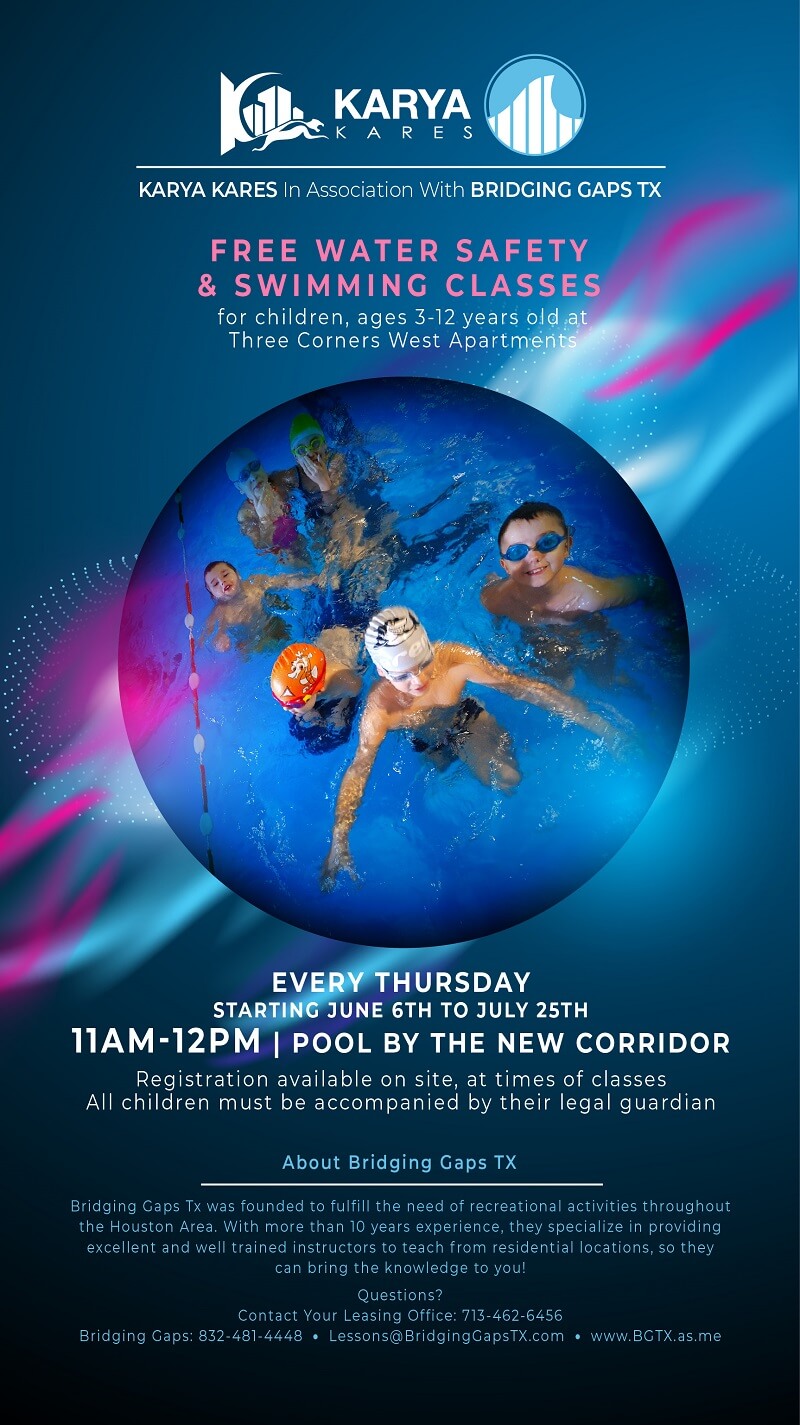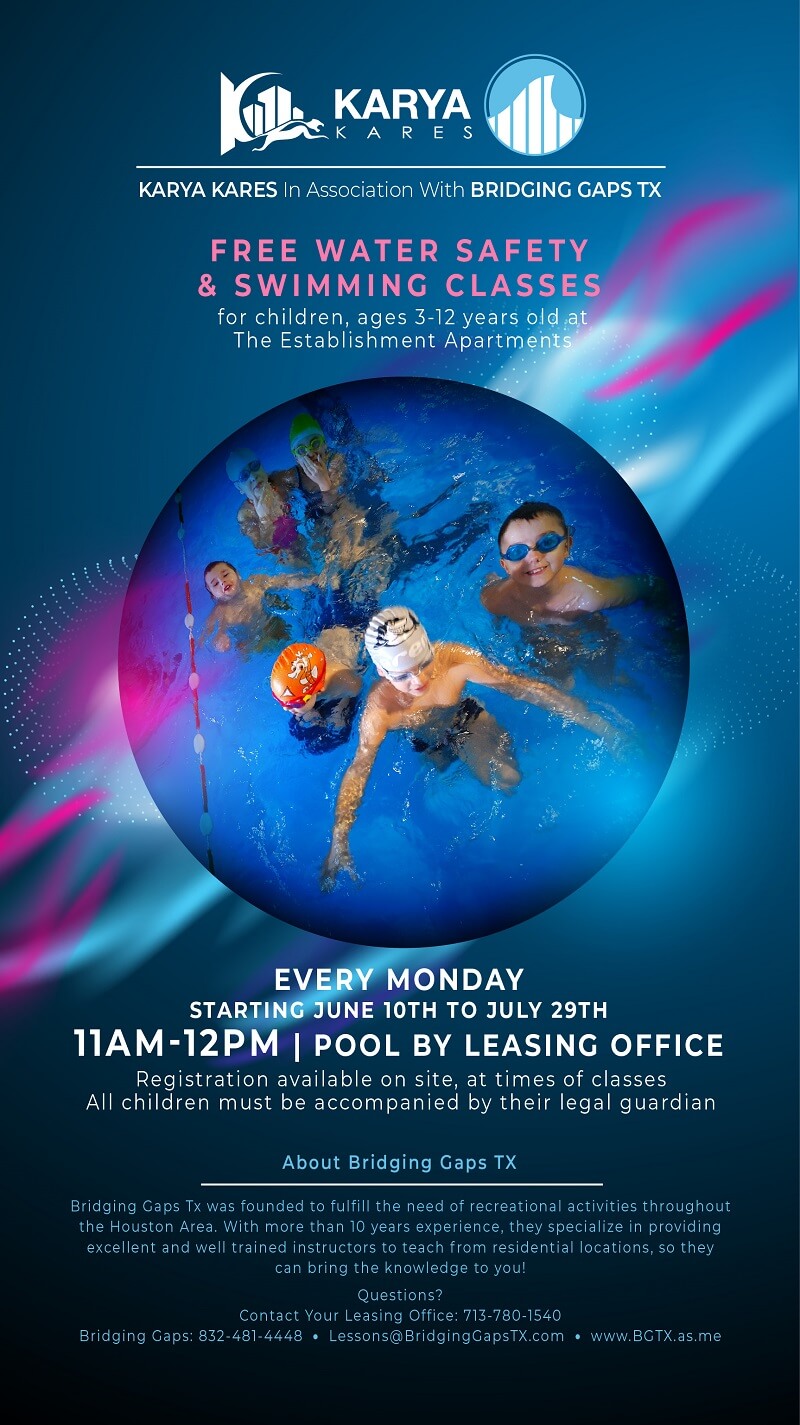 About Bridging Gaps TX:
Bridging Gaps TX was founded to fulfill the need of recreational activities throughout
the Houston Area. With more than 10 years experience, they specialize in providing
excellent and well trained instructors to teach from residential locations, so they
can bring the knowledge to you!
About Michael Bridges:
Michael Bridges is a native Houstonian swim coach. His love for swimming came at a young age and led him to swim competitively during his teen years. Throughout his 10+ years of teaching experience, Mr. Bridges has had the opportunity to train with multiple U.S. Olympians. He has taught hundreds of lessons around the Houston area and is certified through the American Red Cross.
Karya Kares Foundation is rooted in enriching the lives of generations not only in the community but on a global scale as well. With efforts in cities in the United States or in India, Karya Kares is dedicated to helping those less fortunate get back on their feet with a promise of hope.
KPM Management is based in Houston, Texas and is a privately held full-service multifamily management company that focuses on providing exceptional management services to apartment communities. Since inception, KPM has grown its portfolio to over 16,000 units throughout the Houston, Dallas, San Antonio, Austin, Salt Lake City, Las Vegas, and Kansas City area, successfully managing all properties in the value chain ranging from deep value-add deals with a significant rehab component to stabilized properties.