Imagine being denied entrance into an office building because of your societal status only to return to that same building years later as its owner. As a teenager, Swapnil Agarwal, CEO of Nitya Capital & KPM Property Management, was told that he could not enter One Westchase Center to leave pizza flyers. Today, Nitya Capital has completed the acquisition of the One Westchase Center and hopes that it will continue to inspire future business industry leaders to overachieve.
Though Swapnil Agarwal's story seems miraculous, his journey to the top has been characterized by hard work, perseverance, and constant learning. Born in Agra, India, Agarwal and his loving parents migrated to Texas when he was 15 years old. After high-school, Swapnil began his studies at Houston Community College before self-financing his way to a Business Administration degree from the University of Texas at Austin. "After college, he took a job in investment banking, and another in Hong Kong as one of the first employees at a PE fund. He started in finance because he knew that was where the money was–but it was never his end goal. Agarwal always knew he wanted to start a company, so he used his corporate career as a means to earn and save as much as possible.

Once he had saved up $300,000, Agarwal moved back to Houston so he could finally start his own venture. He knew it was a huge risk, and he and his wife were expecting their first child–but the possibility of failure didn't deter him.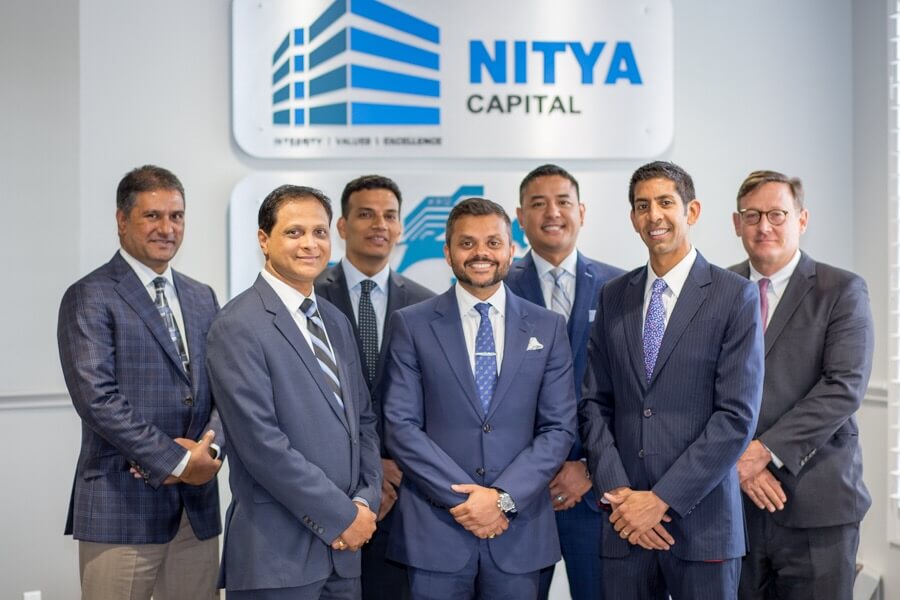 So in 2013, he founded a real estate investment firm and named it Nitya Capital. Because he had gained experience in real estate during his stint in Hong Kong, he knew where he needed to focus his attention: on the same type of affordable apartment complexes he lived in as a teenager. He planned to buy a neglected multi-family complex with poor management and turn it into a place people wanted to live (without changing the rent).
But before he could do that, he needed more money. After getting denied from the bank on his own, he was able to convince a friend to cosign for a loan as a favor, and eventually receive $2.7 million. With the help of another friend, one of the first he made in America, he was able to gain access to the contacts he needed to raise money. His next move was to call everyone he knew and anyone who would listen to convince them to invest. His strategy was to offer investors the most favorable terms possible. He made an offer that couldn't be turned down, with an abnormally high hurdle for investors and especially low carry for himself. After combining what he was able to raise with his net worth of $300,000, Agarwal made his first acquisition for $4.5 million. His strong relationships were key to being able to secure the capital he needed to start out."- Forbes
Fast forward to 2020 and Swapnil has not only made a name for himself in the business world but also as a caring philanthropist. Along with his multi-talented wife Deepika Agarwal, Swapnil founded the Karya Kares Foundation in 2019. With efforts in cities in the United States or in India, Karya Kares is dedicated to helping those less fortunate get back on their feet with a promise of hope. Among their most popular projects, Karya Kares has offered Rental Assistance to families that may have been affected by COVID-19. The total assistance has been valued at $4 million.
Along with Karya Kares Rental Assistance Program, the organization has also launched free community health clinics and complimentary water safety courses at select KPM Property Management locations in Houston. In the words of Deepika Agarwal, Karya Kares hopes to not only make a change in the lives of countless families around the world but to "Be The Change."
Full Article: https://mailchi.mp/karyamanagement/all-things-are-possible-the-rise-of-swapnil-agarwal